The Utrecht AMS is one of the ninety-two laboratories which participated in the Fourth International Radiocarbon Intercomparison (Antiquity

77
(
2003
)
146-154
), Radiocarbon in print).
The graph below overviews the results of the participating . The mean offset and deviation from the consensus values of the samples has been given for each laboratory. The Utrecht result (laboratory number 36), highlighted in red, shows the high quality of the Utrecht analyses.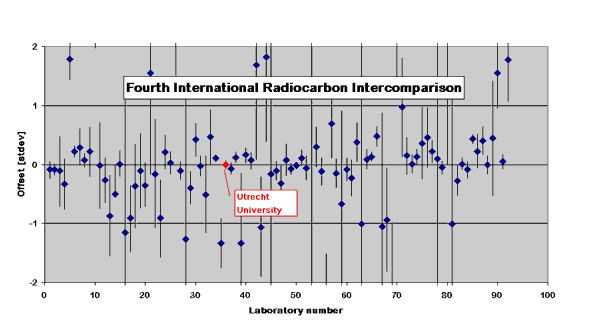 The figure below shows the Utrecht results for each of the 10 samples prepared and analysed.